PROPERTIES OF THE FIRST STARS AND GALAXIES :
CONSTRAINTS ON GALAXY FORMATION MODELS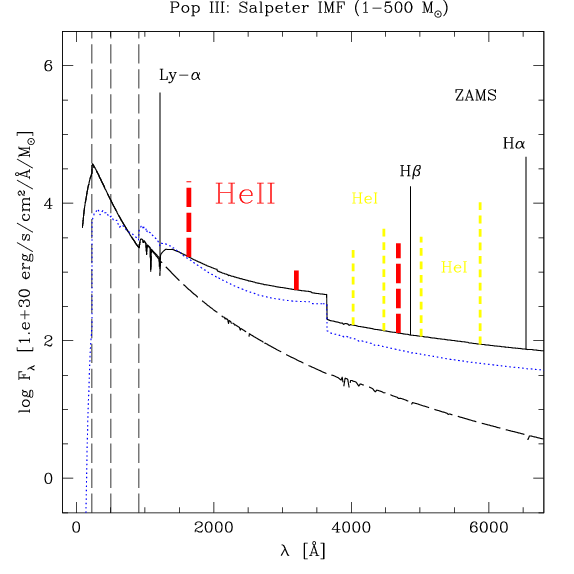 Predicted spectrum of a PopIII galaxy.
Ref : Schaerer & Pelló 2001
Research interests

See Daniel Schaerer 's models, or Schaerer & Pelló 2001, for more details.

along the critical lines of galaxy cluster s, using high-resolution HST images and Keck spectroscopy (LRIS and ESI instruments).

I work on the EMIR Observing Program Management System : I program several parts of the EMIR Simulator (Exposure Time and SNR Calculator,Image Simulator, Multi-Slits Positioner and optimizer).